Pressure Washing Services
Pressure Washing Services in Charlotte, Matthews & Pineville, NC
SERVICING COMMERCIAL & RESIDENTIAL PROPERTIES
Investing in pressure washing services for the exterior of your home or business can really improve your curb appeal and add value. Whether you're preparing to sell your home, or looking to make your property stand out, call the pressure washing experts, Pro Pressure Clean & Concrete Restoration today for your Charlotte, NC home.
We use the power of jetted water technology and biodegradable cleansers to help remove mold, mildew, dirt, grime, or other debris. Pressure washing can be applied to any home or business exterior surface such as brick, vinyl siding, concrete, or stone. Overtime, the unwanted debris builds up and before you know it, you don't even recognize your home or business.
Pro Pressure Clean & Concrete Restoration is a commercial and residential power washing company that provides dedicated quality performance with affordable pricing. We've been in the business for 12 years and counting and maintain hundreds of satisfied clients throughout the greater Charlotte area and Carolinas. We are locally owned and operated and are fully insured.
Services:
Low pressure house washing
Low pressure house cleaning
Chemical Cleaning
There is no job too small for Pro Pressure Clean & Concrete Restoration! We offer one of the most affordable ways to increase the value of your residential or commercial property in Charlotte, Matthews or Pineville. With our experience, we will bring your home, driveway, walkways, pool deck, wood deck, gutters, patios, roofs, awnings, sheds, garage doors & floors, or fence back to life. We welcome the opportunity to make an impression and offer free estimates. In addition to our high pressure washing service, we can perform low pressure chemical cleaning where necessary, and all work is guaranteed. Contact us today for our pressure washing services for your Charlotte, NC home!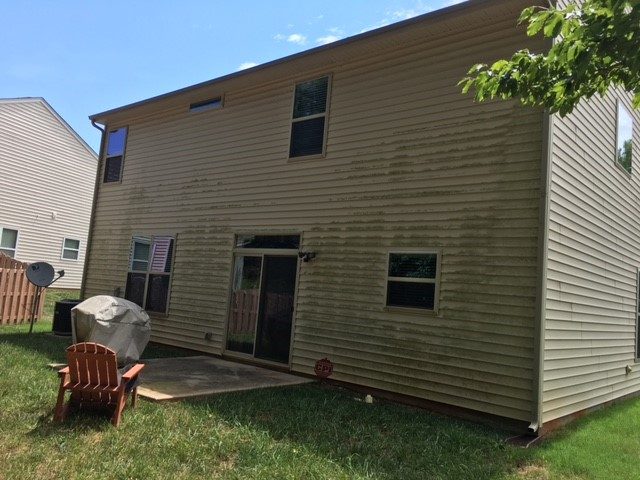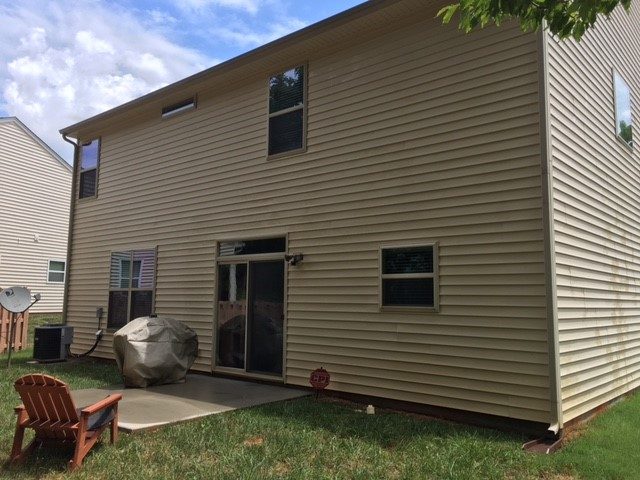 Side Walk Pressure Washing